First a confession: I absolutely LOVE fish tacos. Like I am totally obsessed, cannot pass them up on a menu at a restaurant, could eat them every single day for the rest of my life...YUM!!!!! And it's one of the few "Mexican" food meals that Dear Hubby actually enjoys. (How anyone doesn't like Mexican food, I will never know!!)  I feel great about serving fish tacos to my family because there's protein, veggies, cheese, and greek yogurt -- all in one meal!  And they're so easy to make! I joined up with Bakeaholic Mama again this week to bring you fish tacos TWO WAYS. Remember when we did Blondie Brownies?
Introducing Honey Sesame Fish Tacos:
I gave these a bit of an Asian twist with the sesame oil and soy sauce, and they were absolutely divine!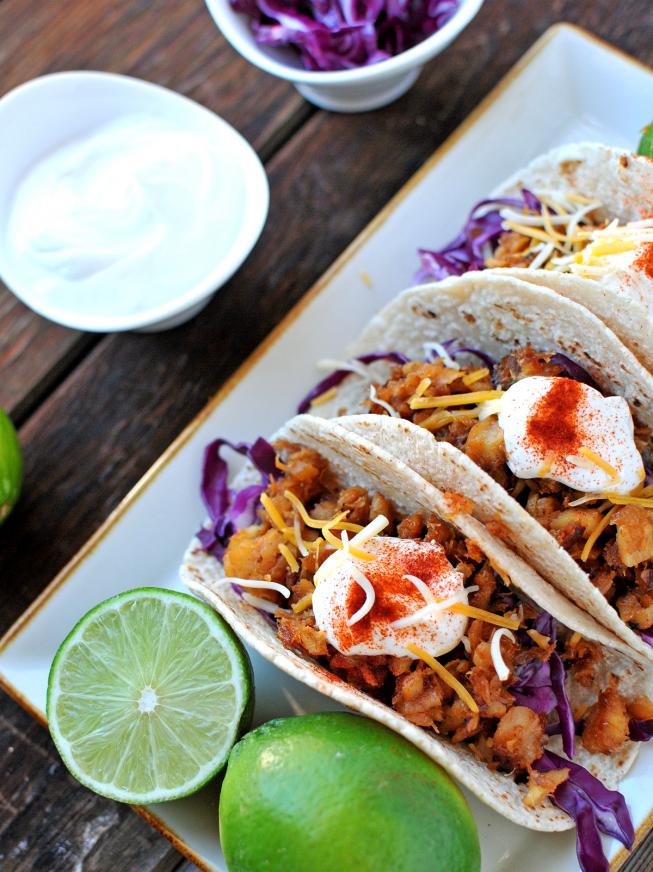 And beautiful to boot.  This is a new weekly staple at our house!! #thatgood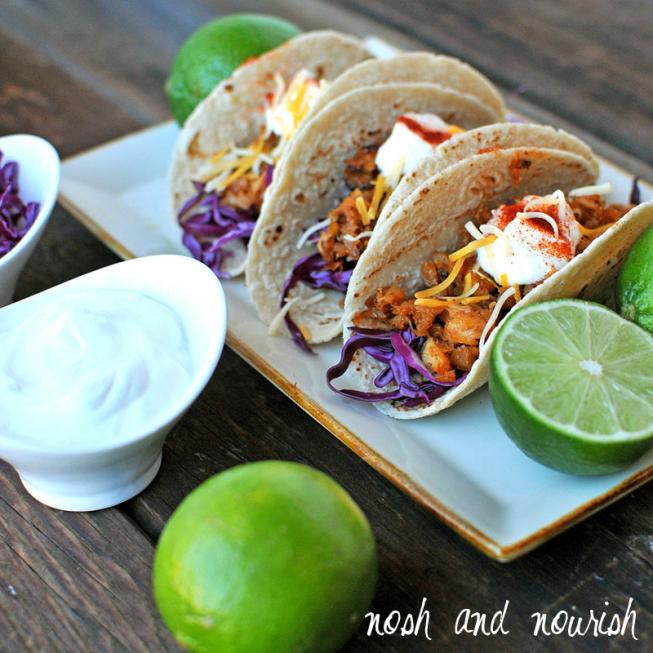 Carrie went with a blackened tilapia fish taco and completely wowed me with her raw beet citrus slaw!
Get her recipe here.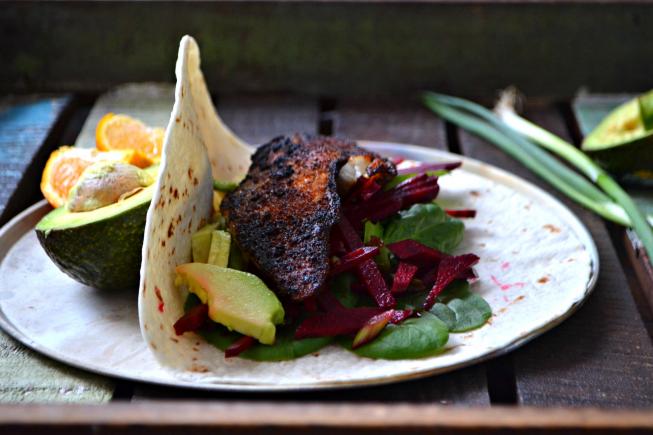 Question:
What about you? Are you a fish taco enthusiast like I am?!
Honey Sesame Fish Tacos
Description
Nosh and Nourish: Honey Sesame Fish Tacos
Ingredients
1⁄4 teaspoon
Chili Powder
1⁄4 teaspoon
Garlic Powder
1⁄4 teaspoon
Red Cayenne Pepper
7 ounces
Plain greek yogurt
8 ounces
Shredded Mexican Cheese
1⁄4
Red Cabbage (shredded)
Instructions
Combine sauce ingredients in a pan over medium-high heat (sesame oil through cayenne).
Add thawed fish.
Cook for approximately 15 minutes, until fish is cooked through -- and is white not translucent.
Chop the cooked fish in the pan so that it's diced and more thoroghly covered with sauce.
In a small bowl, combine greek yogurt and the juice of half a lime.
Serve fish with tortillas, red cabbage, cheese, and greek yogurt sauce.
Yields 8 Tacos